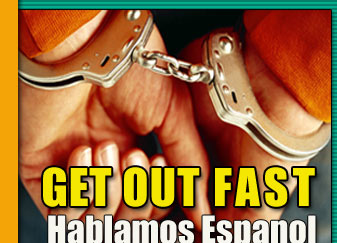 Affordable Ventura Bail Bonds
Follow Yesenia Lopez on Google+!
Ventura Bail Bonds
Ventura Bail Bonds has the resources to get you or your loved one out NOW
Visit us at our convenient location down the street from the Government Center. Or...
we'll be happy to travel to you.
Bail Now, Pay Later
We can help with immediate financing, even if you don't have great credit.
Se Habla Español
We'll spend all the time you need explaining the entire Ventura bail bonds process to you. Give us a call at (805)626-0191 NOW if you're just looking for information or want to get started immediately.
We're open 24/7
---
Follow Yesenia Lopez on Google+!


Common Questions:

How can my structured settlement help bail my loved one out of jail?
If you have a structured settlement or annuity, you can sell all or just part of it to access funds

Who should I contact to find out how this works?
There are many companies out there that will buy all or part of your structured settlement. You definitely want to shop around to get the highest amount possible. One way of doing this is to go through a quote service that does all the searching for you. StructuredSettlementQuotes shops the structured settlement companies for you, and they come back to you with the highest bid. They respond immediately, find the structured settlement company that will pay you the most, and are never pushy with you. You won't receive tons of phone calls from them, and they're more than happy to just answer any questions for you with zero pressure. Best of all, it's completely FREE!!! There's no need to sign up, you can give them a call any time, and they're open 24/7



What about Cash Advance loans?
Cash advance, or payday loans, can be funded almost immediately, as long as you have a job and a checking account. PayDayLoanToday offers the quickest funding, and are always understanding when you contact them. They are another "no pressure" company. You can call and have your account funded right away, or you can fill out their 5 minute application.

---
AffordableVenturaBailBonds.com
5450 Ralston st. #207 Ventura, Ca. 93003
(805)626-0191
Oxnard Bail Bonds
Thousand Oaks Bail Bonds
Simi Valley Bail Bonds